Ghi-Hoon Ghim is an adjunct professor of sociology at Seoul National University.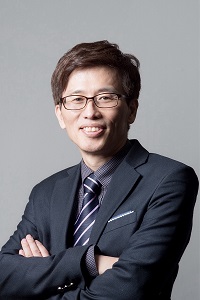 He completed doctoral course in Sociology at Seoul National University in 1980 and has been a CEO of Cyram Inc since 2000. He joined the department of sociology as an adjunct professor from September, 2017. He has offered courses such as ""Social Big Data Analysis""(Undergraduate), ""Social Network Analysis""(Graduate).
His recent research areas are Social Network Analysis and Social Big Data Analytics
Selected Publications
Dukjin Chang, Ghi-Hoon Ghim. (2011). The Structure and Dynamics of the Korean Twitter Network. Journal of communication research 48(1), 59-86 (in Korean)

Selvarasu S, Karimi IA, Ghim GH, Lee DY.(2010) "Genome-scale modeling and in silico analysis of mouse cell metabolic network". Molecular BioSystems. 2010 Jan;6(1):152-61.

Young-Gul Kim, Sung-Byung Yang, Yong-Sauk Hau, Jeong-Su Seo, Ghi-Hoon Ghim.(2009). "Identifying Organizational Knowledge Paths through Social Network Lens : Synthesis of Multi-Industry Case Studies.".『Proceedings of the Annual Hawaii International Conference on System Sciences.』

Translated ""Linked: The New Science of Networks" by A.L. Barabasi in Korean(2002) with Byung-Nam Kang.