Chang Kyung-Sup is a professor of sociology at Seoul National University where he has taught since 1991.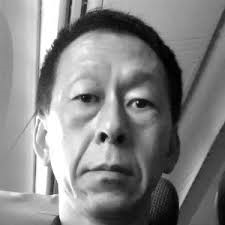 His research covers the particular workings of socioeconomic institutions and cultural/political practices in Korean/Asian development and modernization, focusing on the interfaces (1) between national and global dynamics of social change ("compressed modernity", "Asianization of Asia"), (2) between economic development and social policy ("developmental liberalism"), (3) between socioeconomic reality and political modernity ("transformative citizenship"), and (4) between macro and micro institutions of social reproduction ("familial liberalism").
His recent books include: Developmental Liberalism in South Korea: Formation, Degeneration, and Transnationalization (Palgrave Macmillan, 2019), The End of Tomorrow? Familial Liberalism and Social Reproduction Crisis (in Korean, Jipmundang, 2018), South Korea under Compressed Modernity: Familial Political Economy in Transition (Routledge, 2010), and The Logic of Compressed Modernity: The Transformative Structure of Korean Society (under revision for University of California Press). He also published The Wiley Blackwell Encyclopedia of Social Theory, 5 volumes (coedited with Bryan S. Turner, et al., Wiley Blackwell, 2017), Contested Citizenship in East Asia: Developmental Politics, National Unity, and Globalization (coedited with Bryan S. Turner, Routledge, 2012), and Developmental Politics in Transition: The Neoliberal Era and Beyond (coedited with Ben Fine and Linda Weiss, Palgrave Macmillan, 2012).
Email address: changks@snu.ac.kr